<tc>Revolutionize your night-time device charging</tc>
Regular price

From

€34,90 EUR

Regular price

€34,90 EUR

Sale price

From

€34,90 EUR

Unit price

per

Regular price

From

€39,90 EUR

Regular price

€39,90 EUR

Sale price

From

€39,90 EUR

Unit price

per
Do you know the difference between Type A & Type C?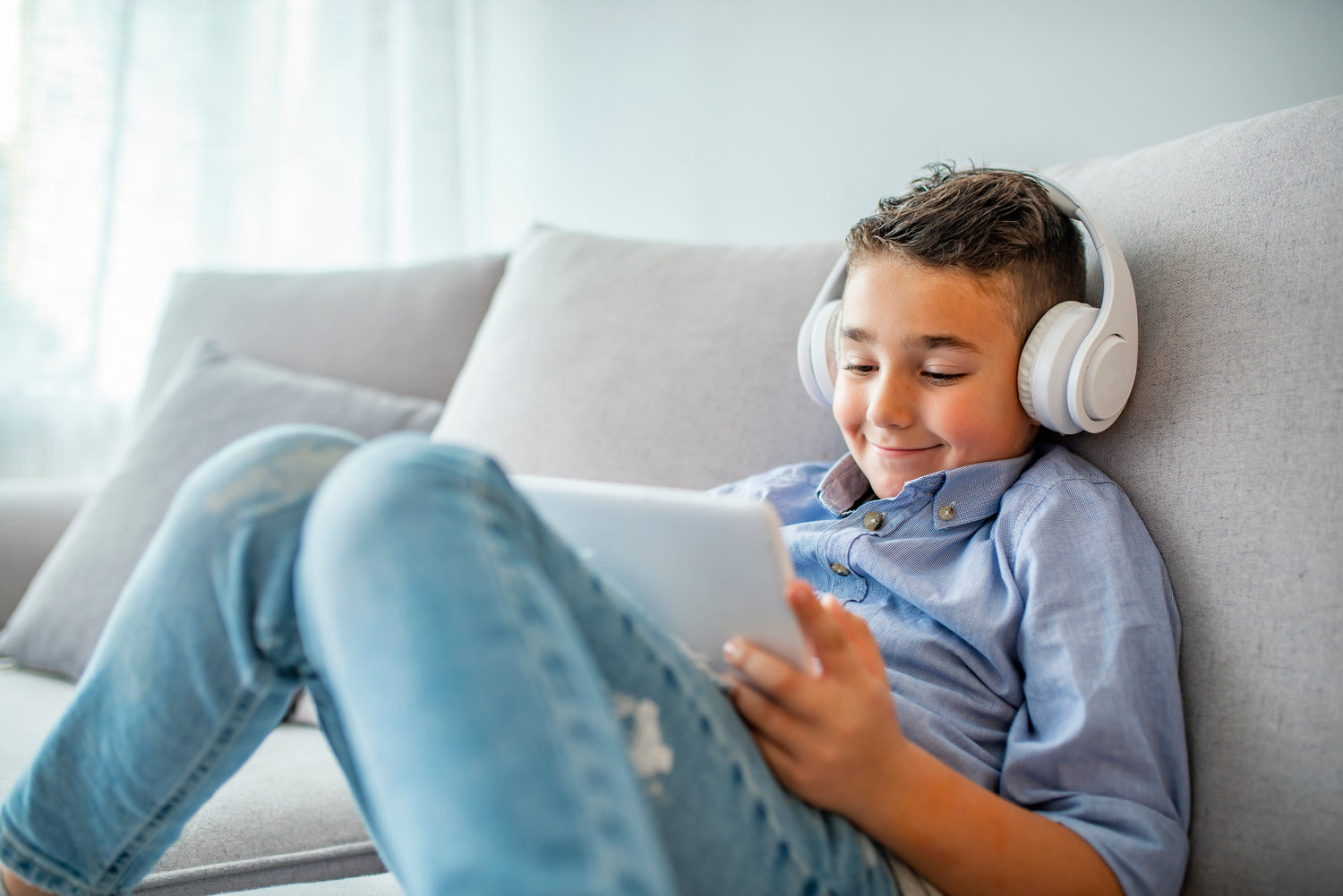 Double the life of your devices
Witty doubles the battery life of your devices from 1 year and 9 months up to 4 years.
Choose Witty
Witty eliminates the stress of having low battery power and leaves the user with only the pleasure of using their device.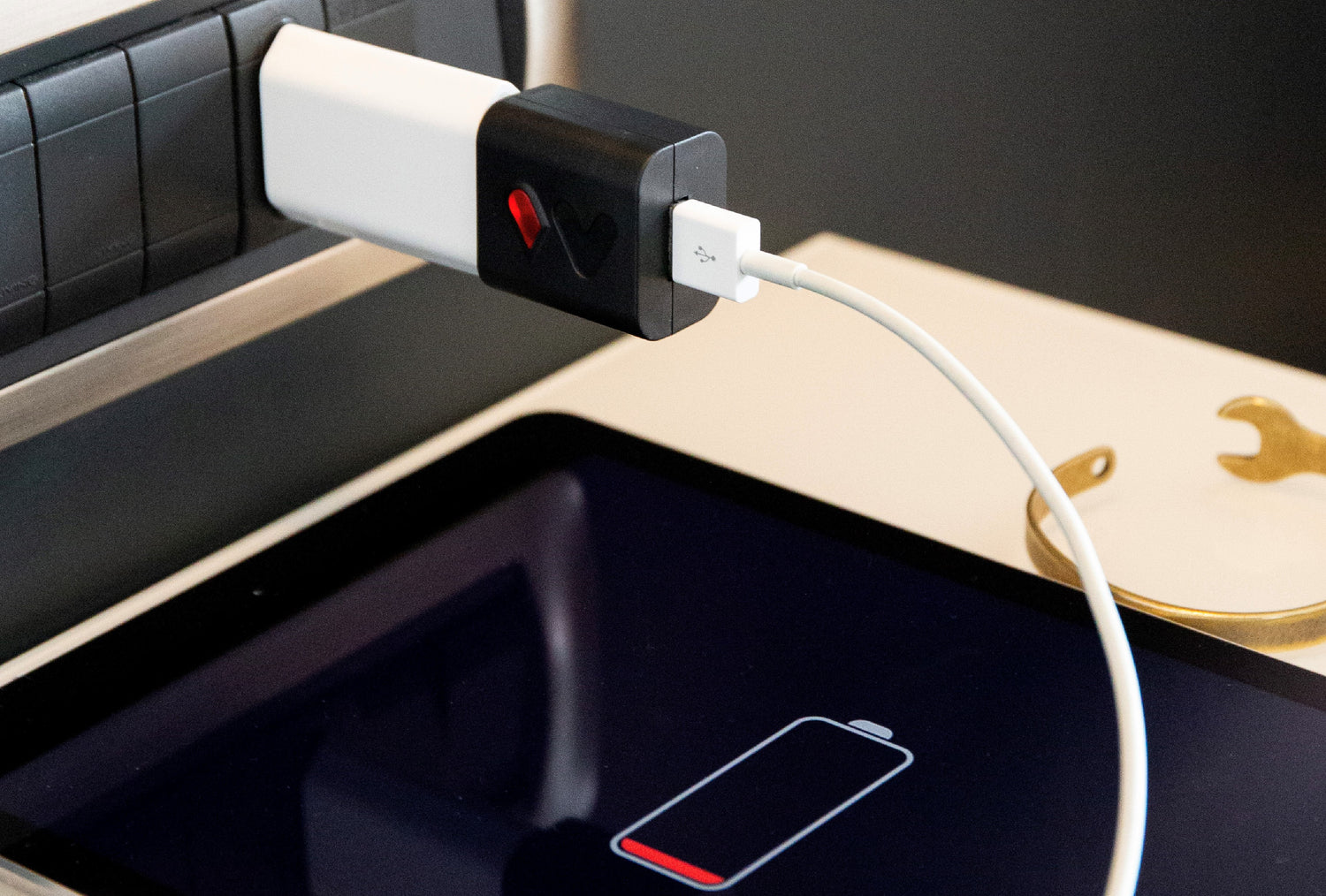 ASO technology
An Italian team of electronic, mechanical and management engineers in the laboratories of the University of Rome "La Sapienza" has developed and patented a technology to extend lifetime of Li-ion batteries.
Discover the Tech Lab
Come agisce?
The ASO is able to read the energy that the smartphone requires from the charger and, thanks to a switch, disconnect the battery from the mains when the device's energy requirement has been met. 
Scollegare il caricabatterie è così importante?
Samsung sul proprio sito consiglia di "scollegare il caricabatterie dopo che il dispositivo ha raggiunto il 100% di carica per evitare di danneggiare la batteria"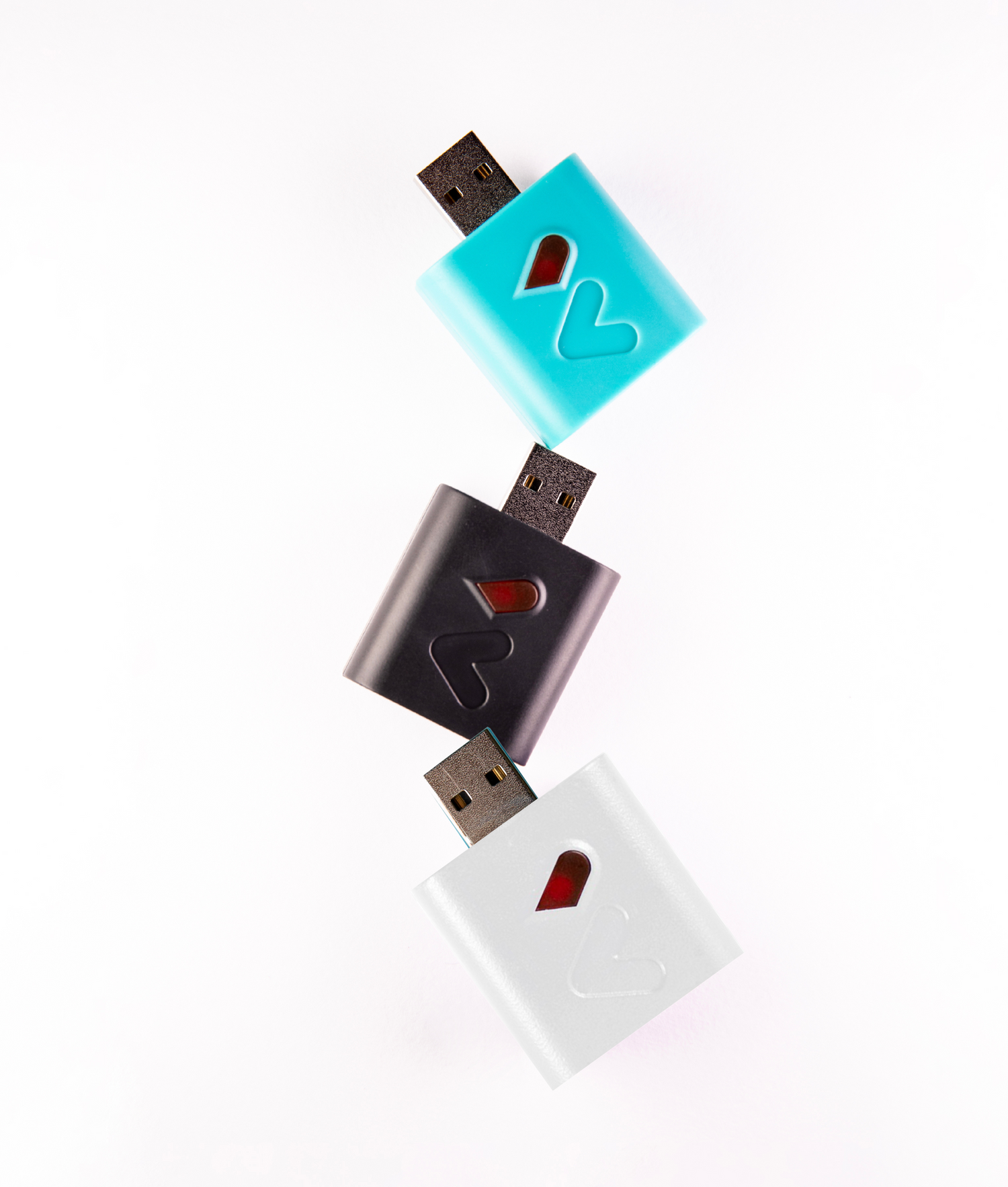 <tc>Compatible with all device</tc>
Witty is compatible with any portable device that is recharged via USB type A such as smartphones, tablets, smartwatches, headphones, Bluetooth speakers or digital reflex cameras. It is compatible with power supplies up to 65W but the charge will be limited to the 4A USB standard.
Buy now
There is no operating system restriction as it can be used with both iOS and Android.
<transcy>Witty | Type A</transcy>
Regular price
Sale price
€34,90 EUR
Unit price
per
Sale
Sold out
Share
View full details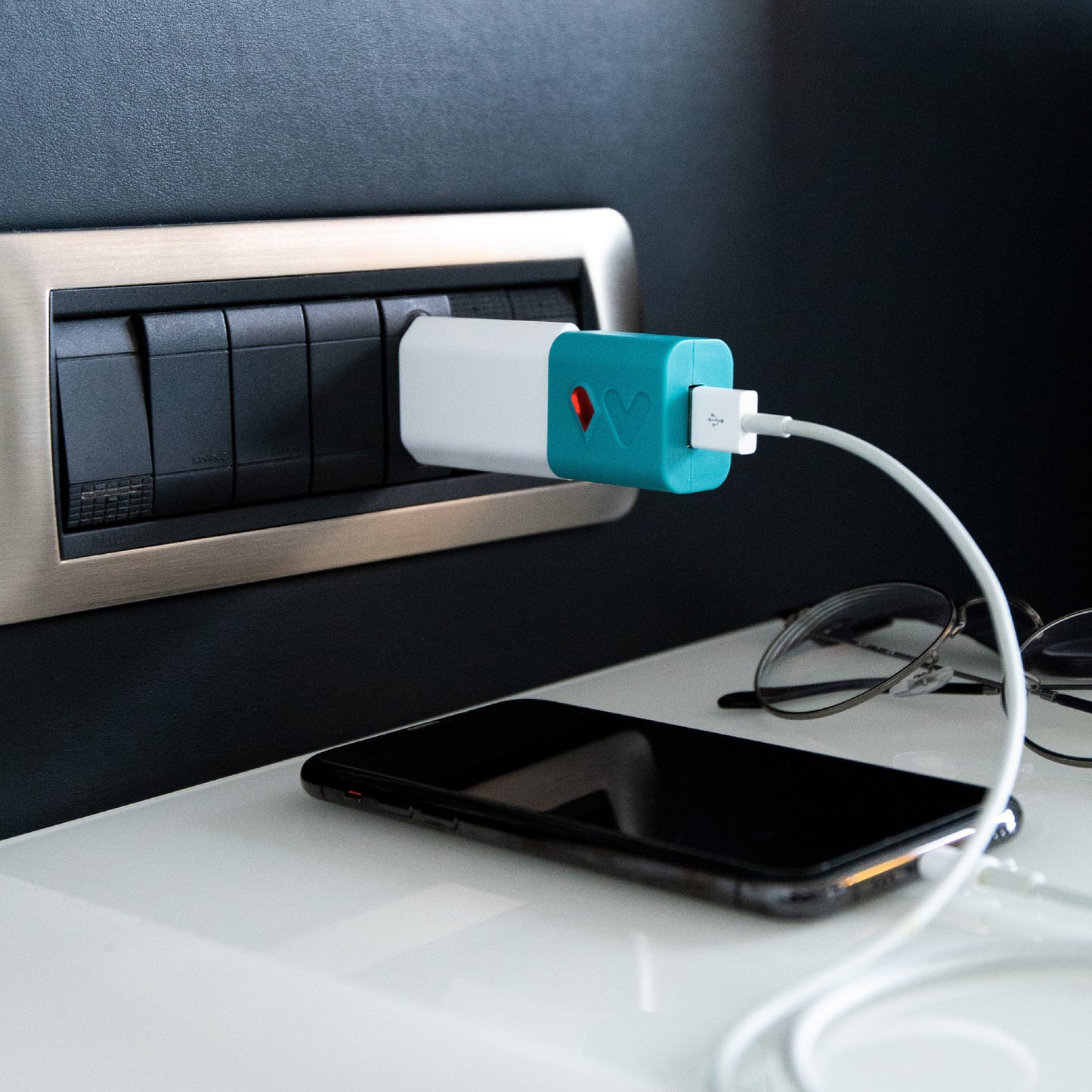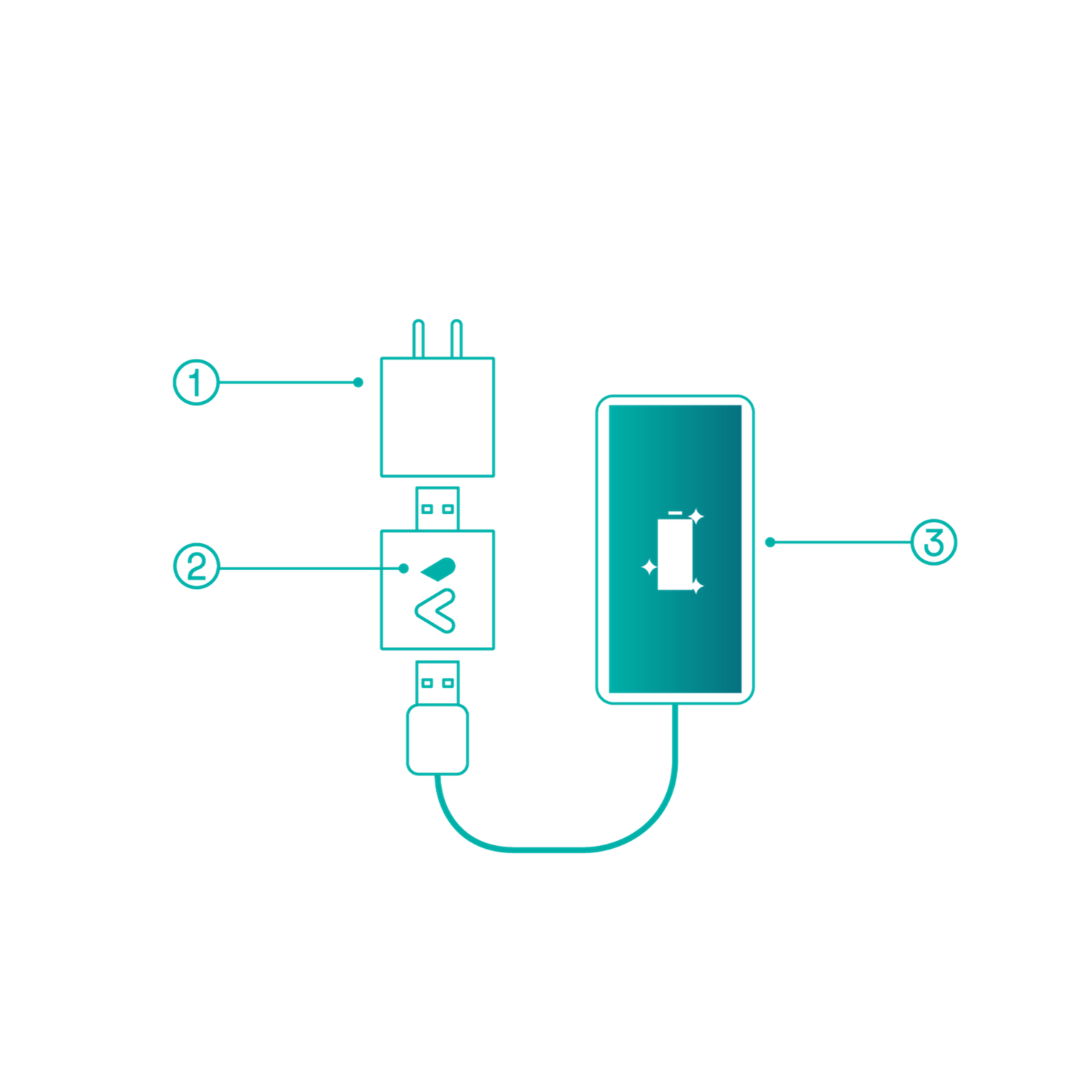 How does it work?
It's super easy to use and smartly manages the charging of your device.


Insert between charger and charging cable
Press the button
Enjoy your device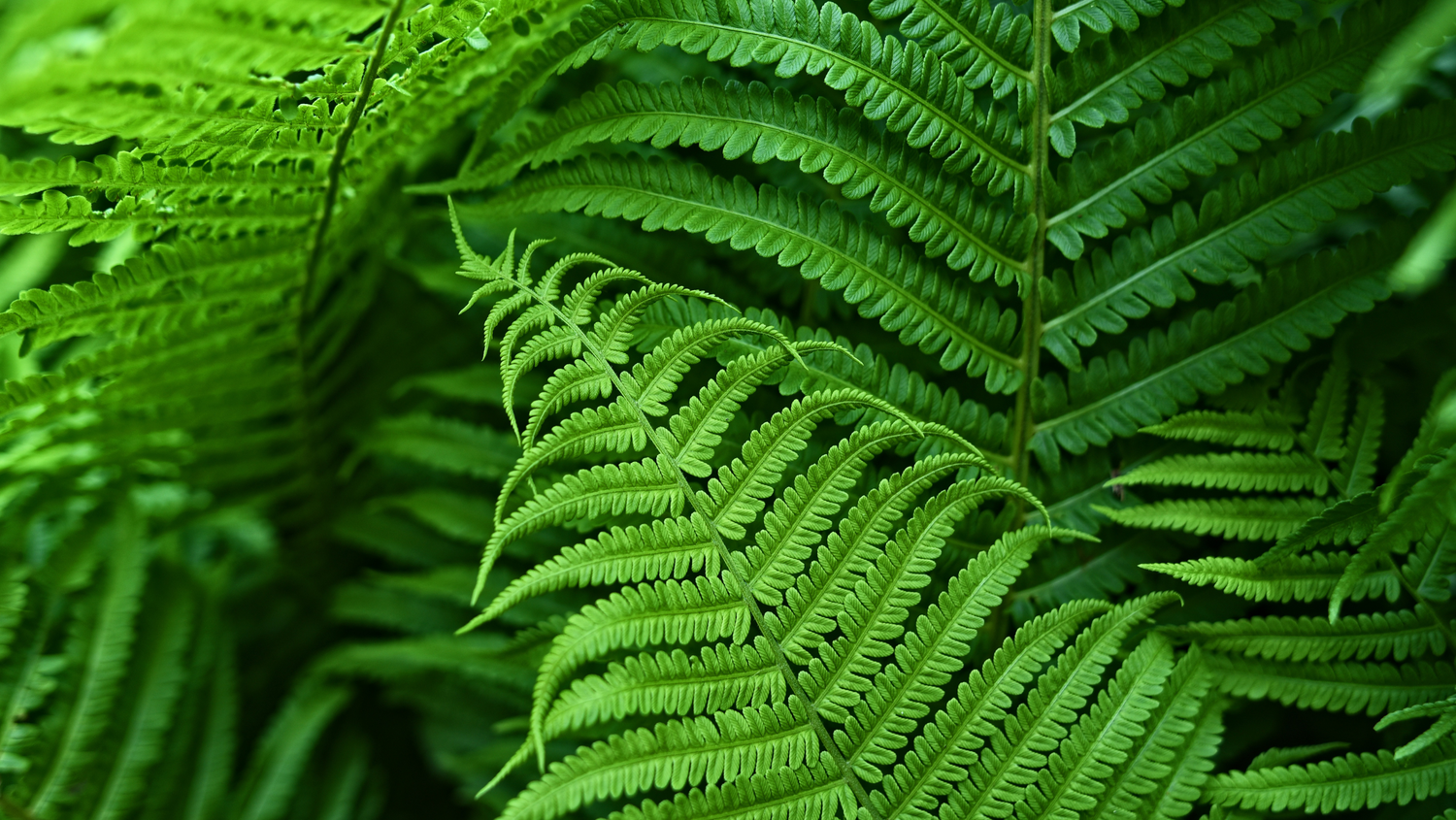 Eco-friendly
Witty reduces the amount of battery waste and slows down the extraction of lithium, which causes huge water wastage and CO2 emission.
<tc>Environmental impact</tc>
Furthermore, Witty contributes to offsetting CO2 by investing part of its turnover in planting trees in needy areas of the planet. 
<transcy>Witty | Type C</transcy>
Regular price
€39,90 EUR
Sale price
€39,90 EUR
Unit price
per
Sale
Sold out
Share
View full details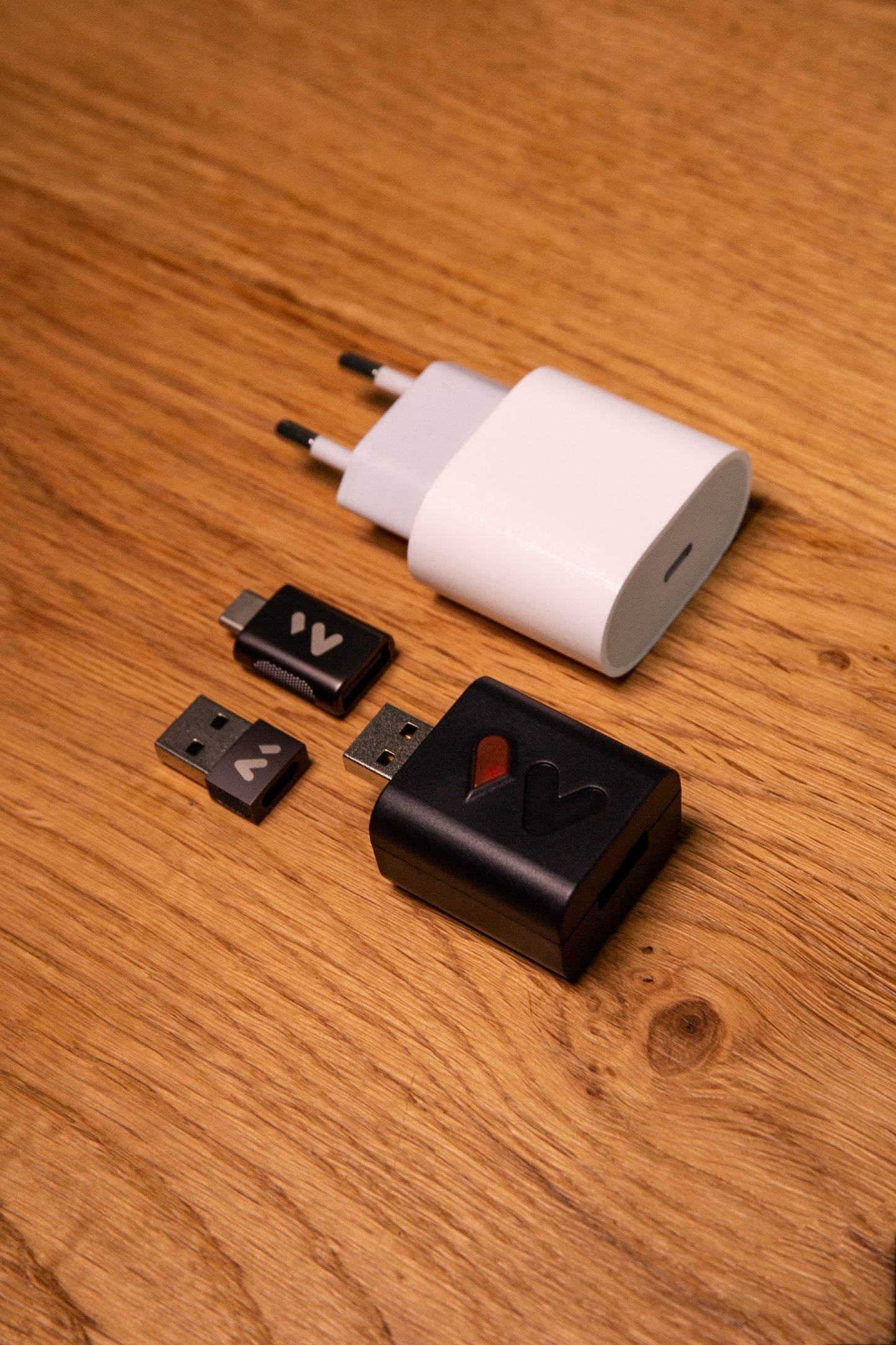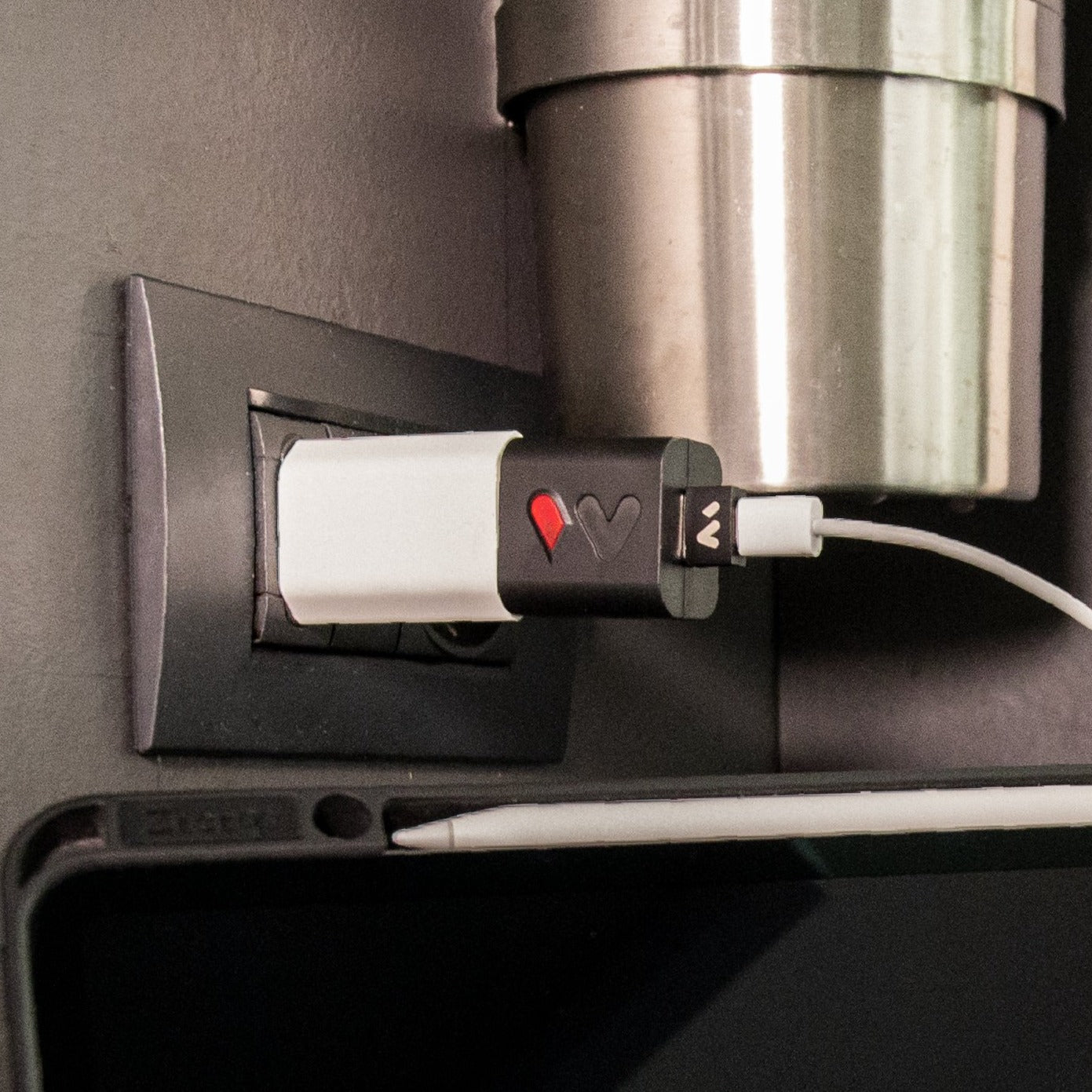 Did you know that?
It is self-powered

Witty is self-powered, which means it does not need batteries to operate.

It works by using the electricity flowing between the charger and the device without causing any additional electrical waste and is deactivated when shut off.
It saves you money

You will be able to save money.

In fact, with Witty, you no longer need a powerbank or to replace the battery in your device, which at an authorised shop costs an average of 60 euros, up to 150 euros in the case of tablets.
You can give it to your employees

Choose a special gift for your customers or your employees.