Regular price
£35.30 GBP
Sale price
£35.30 GBP
Unit price
per
Sale
Sold out
Free Shipping 
Witty doubles the battery life of your smartphone by disconnecting it from  load once it reaches 100%.
Choose your Witty compatible with USB Type C
Witty type C consists of Witty type A + 2 adapters (A/C and C/A)
Witty C | Witty Black C| Witty White C
Witty C x1
Witty C x2 

| Save 15%

Witty C x4 | One is free
Does your power supply have a USB type A input?
* Product compatible with iPhone 13, Samsung S21/S22, OnePlus 9 Pro, etc. (version sold 11/12/21 onwards)
** Warning, Witty charges one device at a time. If you use a wireless base that can charge multiple devices, Witty will not be able to understand when the device is charged
*** Attention, Witty may not be compatible with wireless charging bases equipped with LED
**** Attention, Witty is not compatible with Laptops, Notebooks and Ultrabooks
How does it work?

Insert Witty between the charger and the charging cable of your device. By pressing the power button, Witty will take care of your battery through ASO technology.
Compatibility

Witty is compatible with any portable device that is recharged via USB type A such as smartphones, tablets, smartwatches, headphones, Bluetooth speakers or Reflex cameras. It is compatible with power supplies up to 65W but the charge will be limited to the 4A USB standard.

There are no operating system constraints. It is fully compatible with iOS, Android, Windows etc.
Dimensions

Length = 4.5 cm
Height = 2.2 cm
Depth = 3 cm
Spedizione

La spedizione avviene in 1-3 giorni lavorativi. La spedizione è gratuita. Solo se la zona di destinazione viene identificata come "remota" dal partner logistico, viene richiesto un contributo economico aggiuntivo.
View full details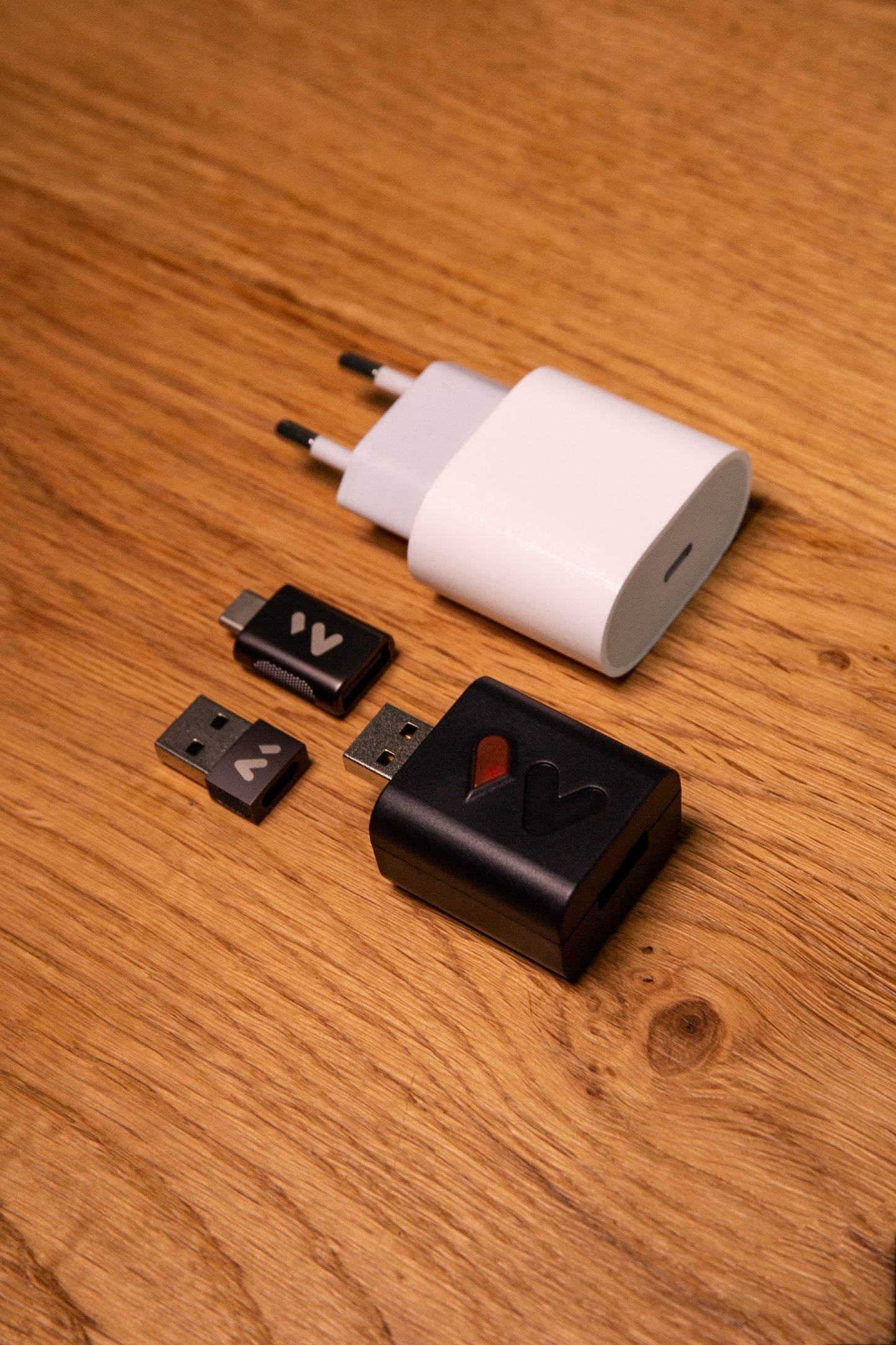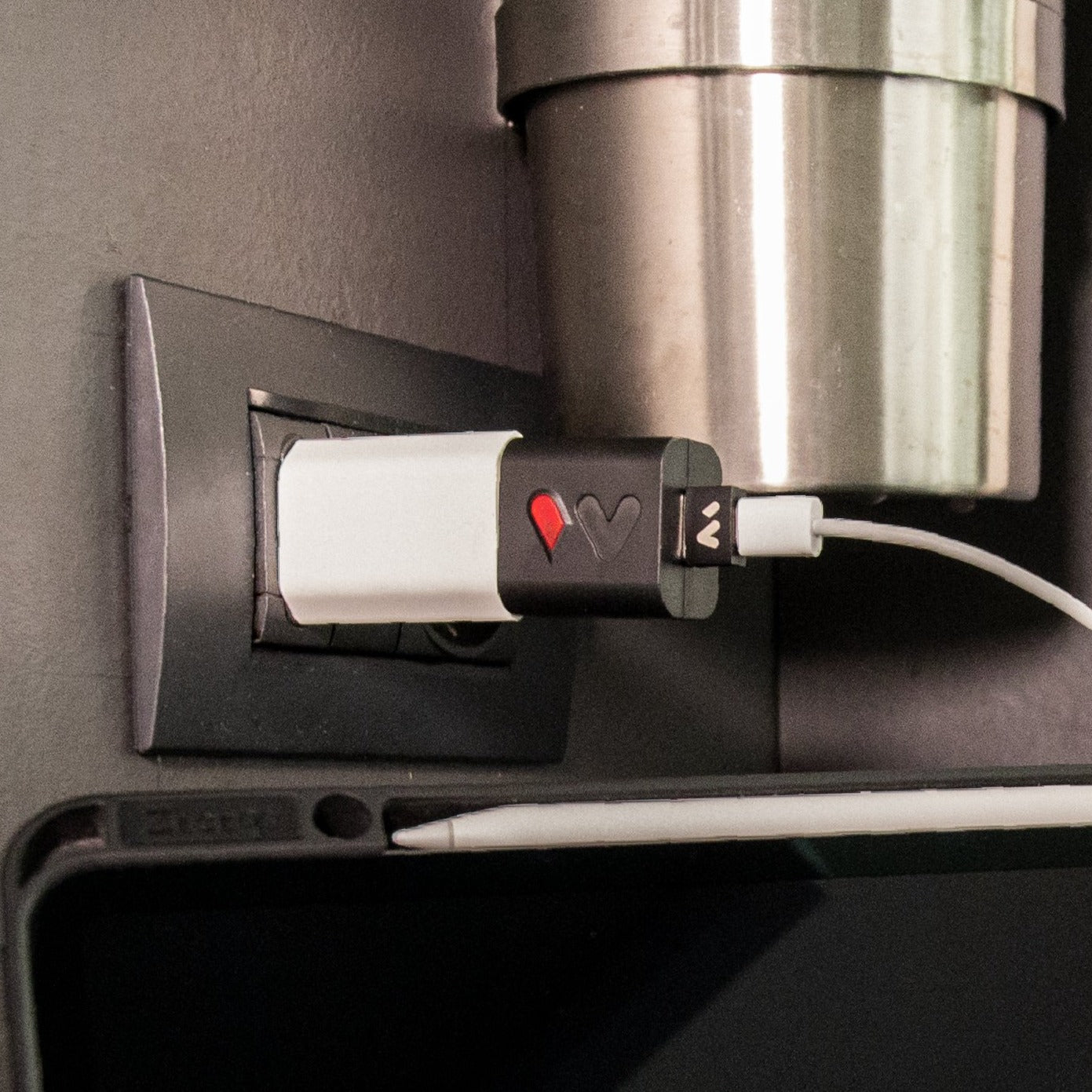 Regalo in ritardo, spedito solo dopo due solleciti
Dopo due solleciti, si cui uno nemmeno considerato, il prodotto è stato spedito.
La batteria sempre carica
Stra consigliato
ricarica wireless Ko
Purtroppo non è compatibile con nessuna ricarica wireless, ne ho provate 4 diverse di varie Marche. Ho cavato anche i led per provare, ma nulla da fare.
Peccato
Ottimo prodotto
Acquistato come regalo perché è un ottimo prodotto! Nell'ultimo anno, la %di carica della potenza della mia batteria ha avuto un calo ridottissimo
Prodotto già acquistato in passato, ne ho presi altri due!
Per la mia esperienza, il mio cellulare attuale sta mantenendo la durata della batteria ben oltre i precedenti, e sono passati quasi due anni. Quindi esperienza positiva da ripetere! Grazie